Credit Unions traditionally offer lower interest rates than most other lenders with terms that meet your personal needs. Whether you need to finance a boat, car, RV, home improvement or a wedding, FOCUS Credit Union can help you find the best way to manage your needs.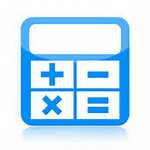 Automobile, Truck and Motorcycle Loans
From brand new to 10 years old, FOCUS CU can help you drive away today. Whether you have money down, a trade-in or not, we can offer a wide range of terms to help meet your payment needs. Credit life insurance, credit disability insurance and GAP coverage are all available. Mechanical repair coverage available for autos and trucks.
Second Mortgages/Home Equity Loans
Home improvements needed? Want to consolidate credit card bills into one low monthly payment? A 2nd mortgage or Home Equity Line of Credit might be just what you need! FOCUS CU offers a variety of options and terms.
Personal Loans
Whatever the need, we can supply the cash through a personal loan. With terms up to a maximum of 3 years we can help you with your individual needs.
Boat, ATV, Snowmoblie & RV Loans
You'll get competitive rates and enjoy flexible terms to accommodate the payment you need.
Student Loans FOCUS Credit Union now offers an option for students who need a little extra money for tuition. Smart Option Student Loan provides private student loan options for people who have exhausted their available Federal Student Loans. Click here to find out more and apply.
ALL RATES AND TERMS ARE SUBJECT TO CHANGE. CALL THE CREDIT
UNION AT (262) 255-0833 FOR CURRENT RATE INFORMATION.
ALL LOANS ARE SUBJECT TO APPROVED CREDIT.