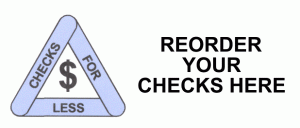 Check Reorder Services
No more searching for that re-order form! If you want to re-order your current check style, all you need to do is to click on the icon above!
**IMPORTANT** This is only available for our members who have previously purchased checks through the Credit Union and are doing a reorder.