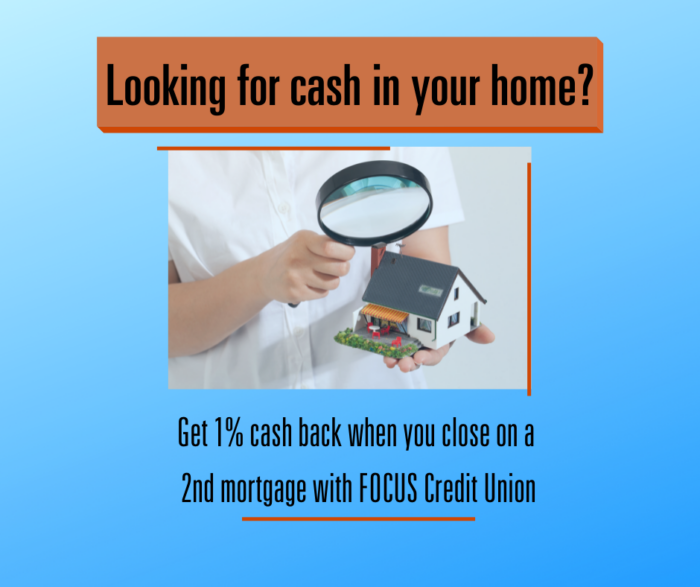 Don't Wait to Save!
Open a Home Equity Loan at FOCUS CU and earn 1% cash back* on the loan amount
*with qualified membership and approved credit; cannot be a FOCUS CU loan; This is a limited time offer…
ACT NOW
Let's Get Started!
We would love to hear from you! Please fill out this form and we will get in touch with you shortly. Please note that this is not a secure form so please send only the info we ask for.
Home Equity Loan
"*" indicates required fields